Today is space news a small comet is diving toward the sun. It is only visible in a coronagraph. A coronagraph is a telescope that can see things very close to the Sun, sort of produces an artificial solar eclipse.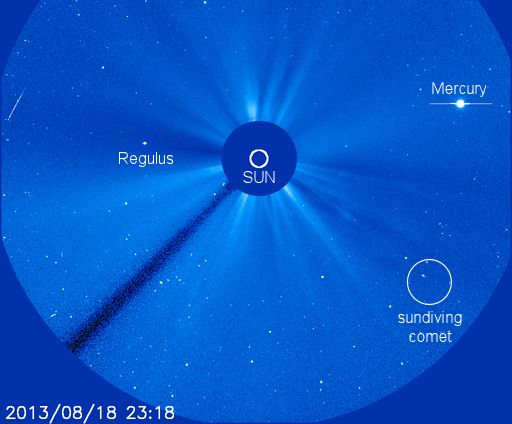 Image Credit/Source: Space Weather
This small comet is part of a family of comets called; "The Kreutz Sungrazers". These sungrazing comets are characterized by orbits taking them extremely close to the Sun at perihelion (The point at which it is closest to the sun). They are believed to be fragments of one large comet that broke up several centuries ago. According to The Astronomical Journal they are named for German astronomer Heinrich Kreutz, who first demonstrated that they were related.